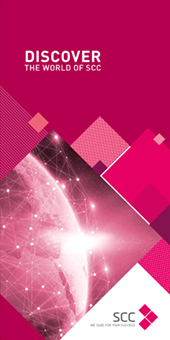 Discover the World of SCC
An overview of our services.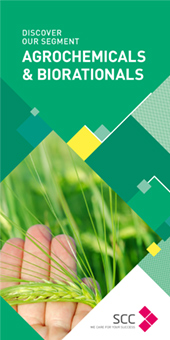 Agrochemicals & Biorationals
Our Agrochemicals & Biopesticides Business Unit is concerned with the regulatory aspects of getting your plant protection products onto the market.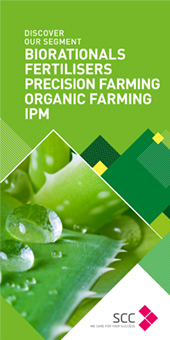 Biorationals / IPM
Since 1989, our Agrochemicals and Biopesticides Business Unit has prepared and submitted numerous applications for approval of biopesticide active substances, plant protection product authorisations, as well as fertiliser and biostimulant registrations for European and non-European countries.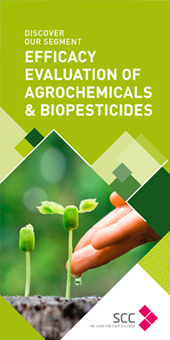 Efficacy Evaluation
More than ever, the efficacy of agrochemicals is the key to their success - not only on the market but also in registration and re-registration processes.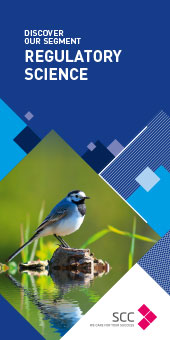 Regulatory Science
The backbone of the company and the key to our success is our scientific expertise bundled in the Regulatory Science Business Unit. Experts from all registration-relevant disciplines, such as chemists, food chemists, geoecologists, e-fate specialists, ecologists, ecotoxicologists, toxicologists, biologists, and agronomists are united under one roof to take care for all kind of regulatory scientific questions.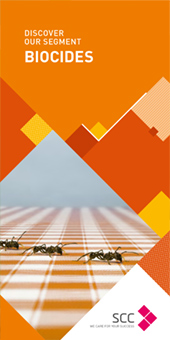 Biocides
Our Biocides Business Unit was established in 2000 and has successfully submitted numerous notifications of biocidal substances as well as dossiers for List 1 and List 2 active substances according to the Biocidal Products Directive 98/8/EC.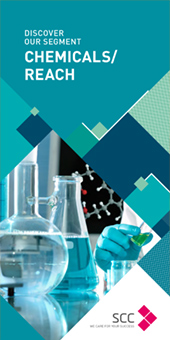 Chemicals/REACH
Alongside with REACH, we offer a fully comprehensive global regulatory service for chemicals to companies and industries associations, as well as support related to classification and labeling according to GHS and CLP.
Download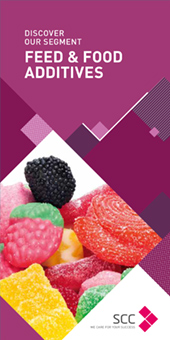 Feed & Food Additives
Our Feed & Food Additives Business Unit is concerned with the regulatory aspects of dossier submission. Your key benefits are our detailed knowledge of all relevant national and European regulations and our large industry network, which extends to associations and government organisations.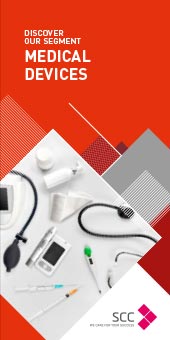 Medical Devices
The medical device industry is challenged by frequent changes and increasingly tighter regulations. In SCC, you have a competent partner who takes care of all your scientific and regulatory needs, within and outside the EU.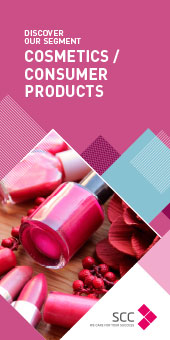 Cosmetics/Consumer Products
The field of consumer goods and cosmetics is highly sensitive and must be addressed accordingly. For 25 years, we have managed scientific and regulatory needs for clients in these industries. Our knowledge has been frequently acknowledged by expert groups in the EU.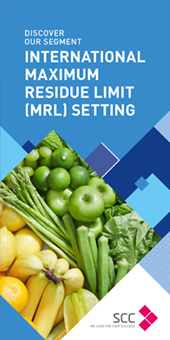 International Maximum Residue Limit (MRL) Setting
Our team of professionals offer you a full range of services to obtain Codex MRL or EU import tolerances, including contracting and monitoring of all studies necessary in terms of analytics, toxicology and residues.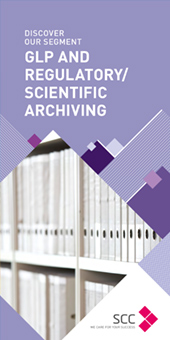 GLP & Regulatory Archiving
Together with the implementation of the GLP-compliant archiving procedures, we offer general regulatory and scientific archives as well as GLP-compliant archiving facilities.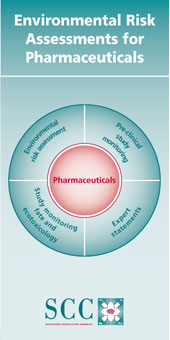 Pharma Pre-Clinical
We provide scientific services to suit the needs of the pharmaceutical industry. We are well-versed in study monitoring (pre-clinical studies on mammalian toxicology, studies on the environmental fate and behavior, studies on effects to aquatic and terrestrial organisms), preparation of expert statements and environmental risk assessments.