The MDR implementation is going forward
Date: 27 June 2019

The European Commission (EC) has recently issued some announcements opening the way for the implementation of the medical device regulation (MDR).
One of the most prominent bottlenecks, however, is the designation of the notified bodies. After the BSI nomination in January this year, the TÜV Süd Product Service became the second institution authorised to provide certification services under the new regulation this May. With further 37 notified bodies still awaiting MDR designation, this step cannot count as a big breakthrough. Yet, this designation is not just a formal sign to show that the MDR implementation is moving forward, taking into account the fact that TÜV SÜD is a strong player in Germany with a powerful international presence and openness for new customers.
---
Meet SCC at MedtecLIVE 2019 in Nuremberg
Date: 21 May 2019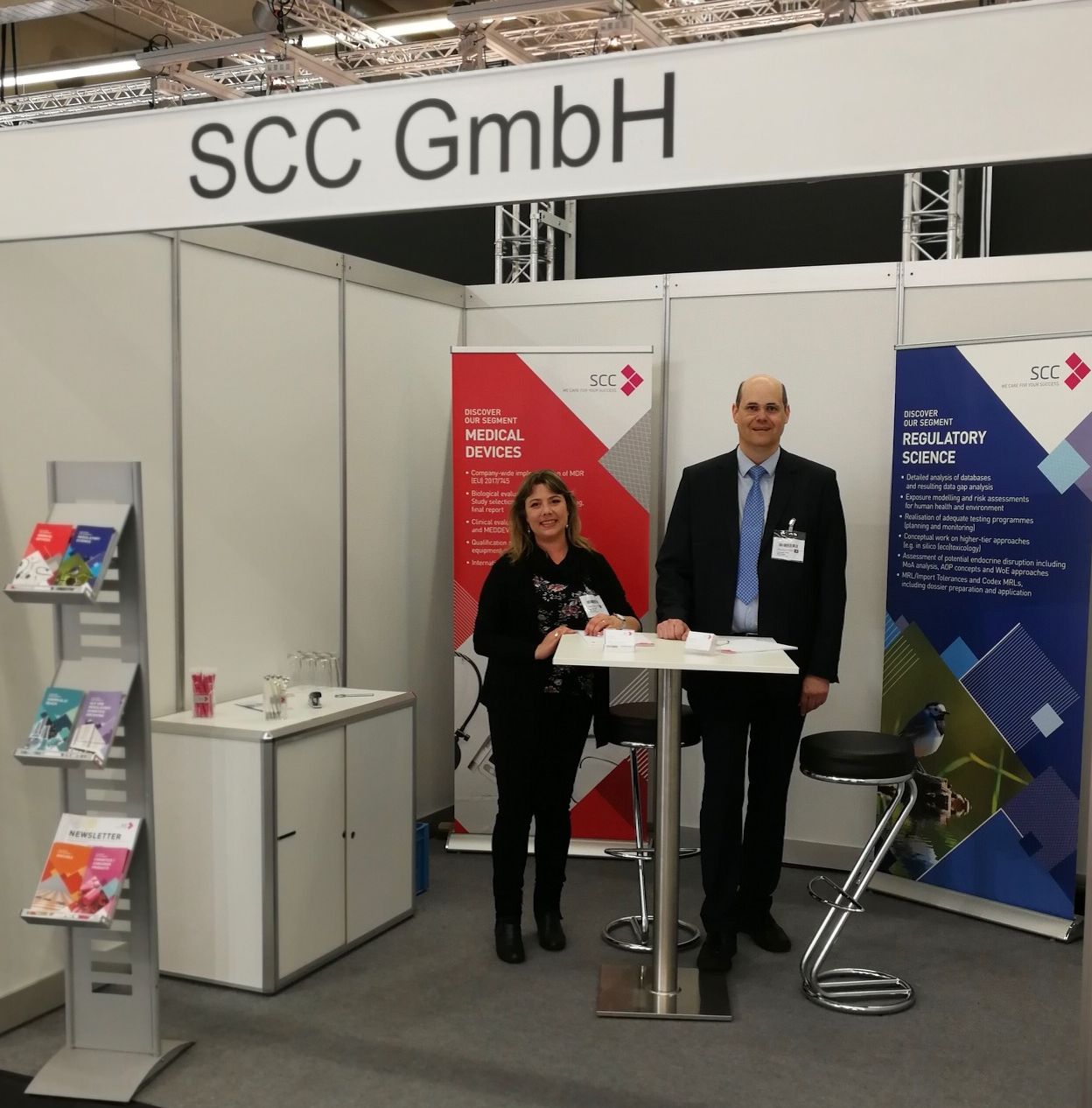 Drop by at SCC's Booth 222 / Hall 10.0
SCC is exhibiting at the premiere event MedtecLIVE 2019, taking place in Nuremberg from 21 – 23 Ma 2019. The MedtecLIVE is the new platform for international medical technology, which offers its visitors a wide range of products and service solutions, presenting latest scientific research results and most important innovations. MT-CONNECT and Medtec Europe have pooled their expertise to create a new trade fair with a distinct focus on the entire medical technology supply chain.
Join MedtecLIVE and
meet SCC at Booth 222 / Hall 10.0
to learn how we can support your business on international markets for medical devices.
---
T4M – Medical Technology Expo 2019
Date: 7 May 2019

Drop by at SCC's Booth 21A/Hall 9

For the next three days, the T4M Expo has opened its doors at the Messe Stuttgart. Running alongside Control 2019, T4M is the new trade fair for manufacturers of medical devices with the focus on production technology, production environment, services, as well as components and materials.
Join SCC at T4M. Our colleagues on site are looking forward to meeting you at SCC booth 21A/Hall 9.
---