Risk Assessment Training Course for Biocides – Mainz, Germany
12 - 13 February 2020
In partnership with Chemical Watch, SCC will provide two days of intensive training on biocides with a comprehensive overview of environmental (ERA) and human health risk assessments (HHRA). The course will be held in Mainz on 12 - 13 February 2020.
The training is based on theoretical and practical sessions, explaining the essential principals of ERA and HHRA and demonstrating how to use software tools and models.
This two-day course is designed for environmental and human risk assessors and regulators from industry, authorities and consultancies.

For further information, please download the programme. To register for the training courses, visit the event website.
---
CAC 2020 in Shanghai, China
24 – 26 February 2020
Join SCC at the 21th China International Agrochemical and Crop Protection Exhibition (CAC2020) and Conference Week (CACW2020), taking place in Shanghai on 24 – 26 February 2020. CAC is one of the world's largest agrochemical trade shows and conference events. It is internationally recognised as a powerful platform for the plant protection industry to network, discover and unveil new products, market opportunities and research areas.
SCC is sharing an exhibition stand with its partner BIOREG Limited.

Dr Hans-Josef Leusch, Director Strategic Business Development, will join the CAC event 2020 and look forward to welcoming you at the joint booth N3A28.
Request a meeting with Hans-Josef to discuss your specific regulatory needs with him at CAC 2020.
If you are interested in getting an update on the European biopesticide regulations, join SCC's presentation on "The Regulatory requirements for biopesticide registration in the EU" in the 9th China International Forum on Biocontrol Technology Development scheduled on 25 February.
To learn more about the trade show, please visit the CAC official website.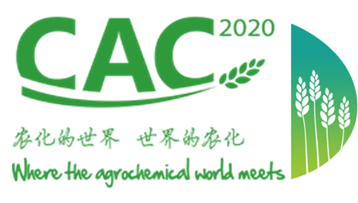 ---