CRD issues new efficacy guideline for UK pests in cereals and maize
Date: 5 June 2019

CRD Efficacy is developing a series of crop specific guidelines, including information on agronomy, relevant UK pests and how to support UK authorisations and label claims. In this context CRD has revised the Efficacy guidelines 405 (Data Requirements for oilseed rape and Brassica Pests, Diseases and Weed) and 406 (Data Requirements for Turf Fungicides, Herbicides, Insecticides and plant Growth Regulators) and issued a new guideline: "Efficy Guideline 407: UK Pests of Cereals and Maize, including number of fully supportive trials required to demonstrate effectiveness". Whereas in the revised guidelines the reclassification of some pests concerning their importance (major and minor) is of most interest, the new guidance for cereals and maize provides useful additional information for applicants of plant protection products in the UK. It is very useful that in the new guidance documents the pest species now are also presented with their EPPO codes and scientific names.
This email address is being protected from spambots. You need JavaScript enabled to view it.
, head of the efficacy group at SCC.
---
New efficacy working document summarising UK major pests, diseases and weeds
Date: 5 June 2019

The first version of the working document "
CRD Efficacy Working Document Summarising UK Major 'Pests' (Diseases, Pests and Weeds) on a Range of UK Crops
" provides a summary of the range of 'major' UK insect pests, diseases, slugs and weeds for the following crops: sugar beet, onion and leek, carrot, grassland, pea, field bean, strawberry, apple and pear. It also gives some indication of the required number of fully supportive effectiveness trials (whereas crop safety is not specifically addressed). This working document is part of a series of crop specific guidance under development, or already available to be used in trial planning, providing reasoned cases for the relevance of data in supporting UK uses and drafting appropriate UK labels.
If you need assistance when planning trial programs for conventional products or biopesticides in the UK, please contact
This email address is being protected from spambots. You need JavaScript enabled to view it.
, head of the efficacy group at SCC.
---
New CRD Efficacy Crop Guide: Potato
Date: 5 June 2019

The new guide on the "Interpretation of efficacy data requirements for the authorisation of a plant protection product in potato (SOLTU) in the UK" helps applicants in interpreting current efficacy data requirements and relevant EPPO standards. It also provides information on UK agronomy, relevant UK targets and trial numbers, if seeking for a UK-only authorisation of outdoor applied products in potato. Post-harvest treatments are not covered.
The document contains UK specific details on potato production, such as information concerning planting and harvesting timings and crop rotation. Furthermore, it provides valuable information regarding the potato market, planted areas and varieties in the UK. Very useful is also the detailed description of major and minor UK pests (insects, nematodes, slugs), diseases and weeds, the number of required trials and extrapolation principles.
This email address is being protected from spambots. You need JavaScript enabled to view it.
, head of the efficacy group at SCC.
---
Meet SCC at MedtecLIVE 2019 in Nuremberg
Date: 21 May 2019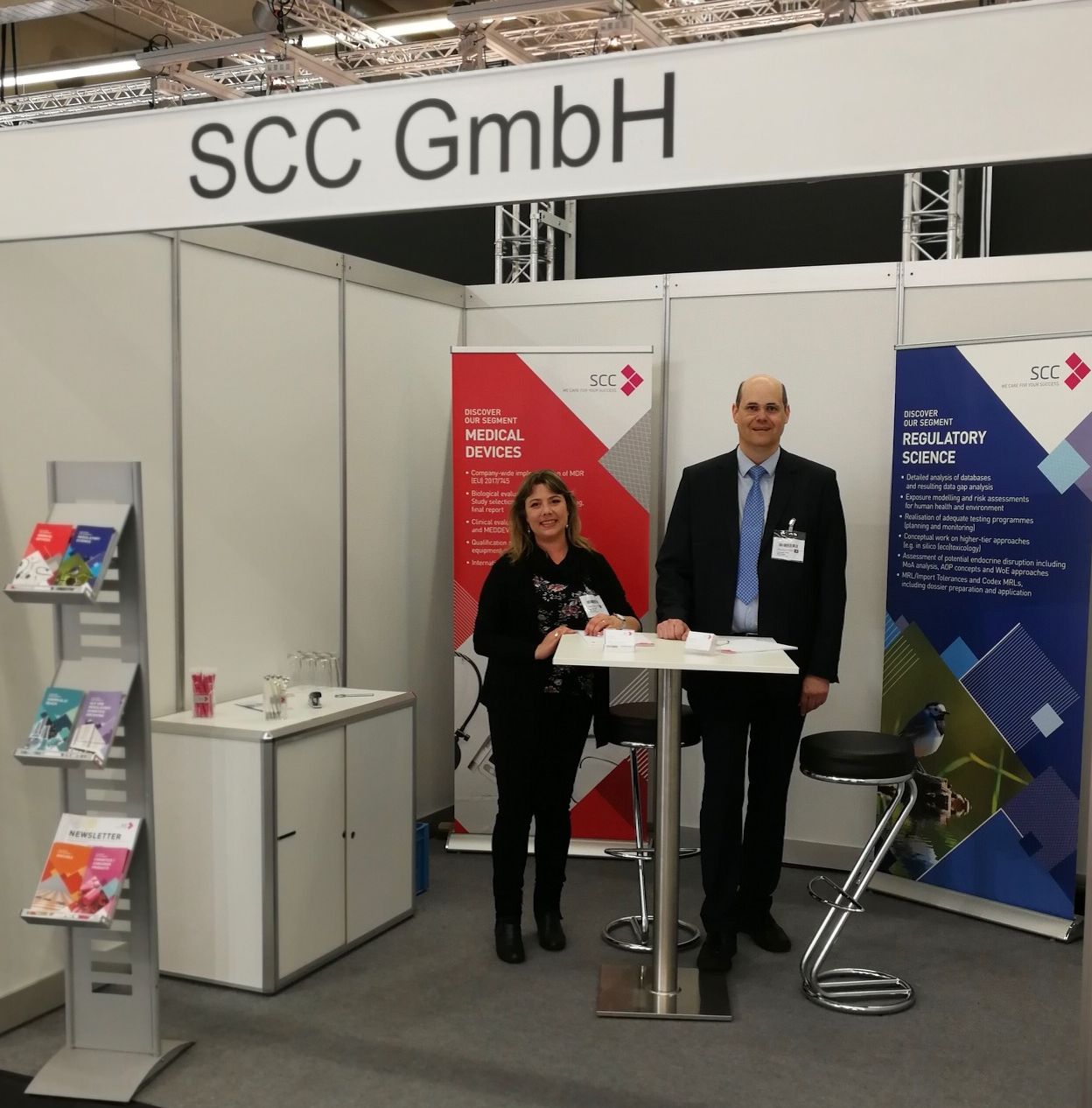 Drop by at SCC's Booth 222 / Hall 10.0
SCC is exhibiting at the premiere event MedtecLIVE 2019, taking place in Nuremberg from 21 – 23 Ma 2019. The MedtecLIVE is the new platform for international medical technology, which offers its visitors a wide range of products and service solutions, presenting latest scientific research results and most important innovations. MT-CONNECT and Medtec Europe have pooled their expertise to create a new trade fair with a distinct focus on the entire medical technology supply chain.
Join MedtecLIVE and
meet SCC at Booth 222 / Hall 10.0
to learn how we can support your business on international markets for medical devices.
---
T4M – Medical Technology Expo 2019
Date: 7 May 2019

Drop by at SCC's Booth 21A/Hall 9

For the next three days, the T4M Expo has opened its doors at the Messe Stuttgart. Running alongside Control 2019, T4M is the new trade fair for manufacturers of medical devices with the focus on production technology, production environment, services, as well as components and materials.
Join SCC at T4M. Our colleagues on site are looking forward to meeting you at SCC booth 21A/Hall 9.
---
New SCC spin-off: SCC LEGAL Law Firm
Date: 6 May 2019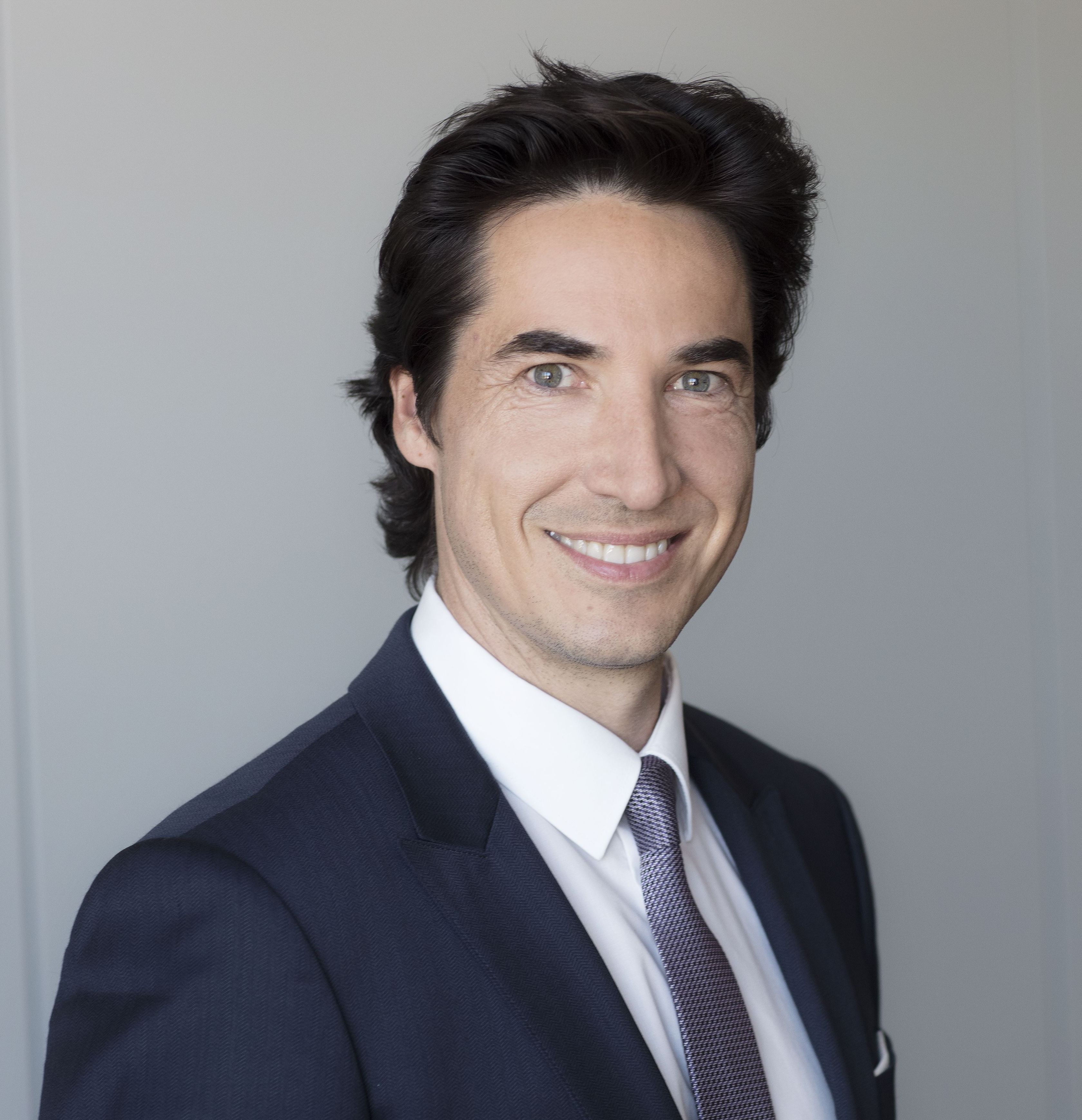 Dr Burkhard Funk, lawyer and head of SCC LEGAL
Over the last years, the complexity of regulatory requirements has been continuously increasing, with scientific and legal issues getting more and more interlocked and interdependent. With the intention to meet the upcoming challenges in the field of regulatory compliance, SCC LEGAL Law Firm has been recently founded as an independent spin-off of SCC. SCC LEGAL is managed by Dr. Burkhard Funk, attorney at law with more than a decade experience in various fields of corporate and chemical law. Both companies cooperate closely with the clear goal in mind to help navigate our customers through all stages of the regulatory process.

SCC LEGAL offers legal services in the following fields of expertise:
Data Sharing Services
Consortium / Task Force management
Regulatory compliance advisory services in line with EU regulations of agrochemicals, biopesticides, chemicals and biocides
Representation to authorities (EU and national)
Legal actions against inactivity of the competent authorities
Compliance audit
Contract Law
For further information on SCC legal services, please do not hesitate to contact Dr Burkhard Funk at
This email address is being protected from spambots. You need JavaScript enabled to view it.
or phone: +49-671-29846150.
---
Circular Economy - EU Parliament approves new fertiliser regulation
Date: 28 March 2019

Yesterday the European Parliament adopted the new regulation laying down rules on the making available on the market of EU fertilising products and amending Regulations 1069/2009 and No 1107/2009 and repealing the existing EU fertiliser Regulation 2003/2003 with 582 to 38 votes (7 abstentions).
The new Regulation is an integral part of EU's Circular Economy Package, establishing EU-wide quality, safety and environmental criteria for EU fertilisers whereat not only inorganic fertilisers will be covered by this Regulation, but also organic fertilisers, soil improvers, liming materials and growing media, inhibitors as well as biostimulants.
The new Regulation will apply three years after entry into force. Considering the procedure following-up the vote by Parliament, the new Regulation most likely will apply from 2022 onwards.
For more information on the Regulation, please refer to the various articles on fertilisers and biostimulants in SCC's news archive 2018.
Dr Lars Huber, Head of Biorationals, Fertiliser, IPM
---
CAC 2019 – China's International Agrochemical & Crop Protection Exhibition in Shanghai
Date: 5-7 March 2019

On 5 March the new Shanghai International Expo Center opened its doors to the CAC trade show, world largest one-stop platform for global agrochemical business performers.
Alongside the exhibition, CAC 2019 offers a wide-ranging conference programme providing updates on latest developments in the global pesticide & fertilizer industry, exploring newest trends in seed treatment & bio-control technologies as well as focusing on regulatory challenges faced by the global crop protection industry today.
Dr Hans-Josef Leusch, SCC's senior regulatory expert and director of strategic business development, is attending CAC 2019 and speaking at the 2nd CROs & CRAOs Expertise Sharing Conference in Global Agrochemical Industry on Microbial Biocontrol Agents in the EU: regulations, procedures and chances.
Please visit SCC at booth N3A28, which we are sharing with our partner BIOREG. Hans-Josef looks forward to meeting you.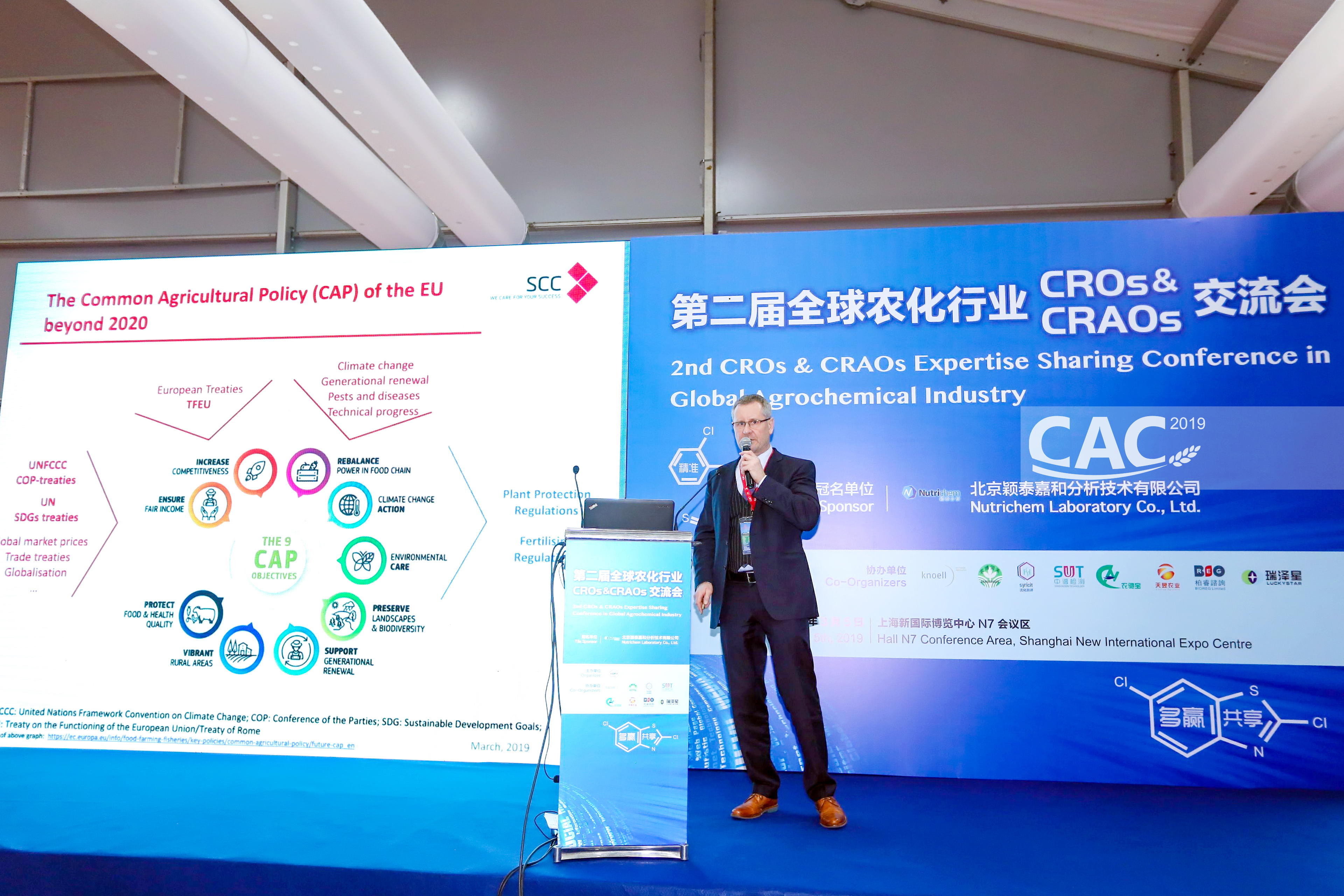 ---
SCC's archives confirmed as GLP compliant
Date: 28 February 2019

SCC is proud to announce that its statement of GLP compliance was reissued.
As an independent test site in the national GLP Compliance Programme, we are inspected on a regular 3 year basis. Our contract archive was inspected on 24 October 2018 and the statement of GLP compliance according to the German Chemikaliengesetz, EU Directive 2004/9/EC and OECD Principles of GLP was issued on 18 February 2019 by the Landesamt für Umwelt, Mainz, Germany.
---
New Manufacturer Incident Report templates for medical devices available
Date: 13 February 2019

The European Commission has published a new Manufacturer Incident Report (MIR) template, which adopts the Medical Device Regulation MDR (EU) 2017/745. The new template replaces the form in MEDDEV 2.12/1 revision 8 annex 3 and has been restructured and extended in all sections.
Further to the reporting template, a detailed help text is provided, including the tables for the code selection as well as the .xsd files for implementation in the manufacturer's databases before January 2020.
Click on the following links to download the files:
---
SCC launches a new regulatory group – Medical Devices
Date: 23 January 2019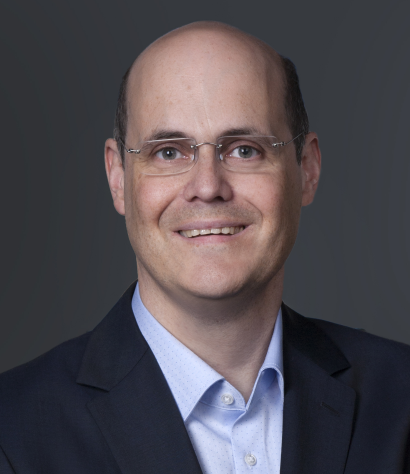 We are happy to announce that we have recently launched a new regulatory group within our Chemicals division to expand the range of our services to registration support for the medical devices industry.
The new group is headed by Dr Alexander Theis, a polymer chemist with a hands-on long-standing experience in the medical device industry.
Our services for medical devices currently include:
Offering support in product development and in-market compliance
Individual gap analysis in context of MDR (EU) 2017/745 requirements
R&D support
Providing guidance with regard to biological evaluation of medical devices in line with ISO 10993
Literature search and supply service
Clinical evaluation following Article 61 and Annex XIV MDR (EU) 2017/745 and MEDDEV 2.7/1 revision 4
Qualification and validation of production and quality control equipment and methods
Preparing Safety Data Sheets
---
Constantly keeping your REACH dossiers up-to-date: this is NOT a 'nice-to-have legal option'
Date: 17 January 2019

Recent communication by the EU Commission, ECHA, the BfR, and also by Cefic all emphasized the high importance for systematic REACH dossier updating by the registrants.
We have summarized the most important facts for you in one file which you can download here.
Don't hesitate to This email address is being protected from spambots. You need JavaScript enabled to view it. learn more.
---
Implementing Regulation on registration updates
Date: 8 January 2019

In the course of the 28th Meeting of Competent Authorities for REACH and CLP (CARACAL) the European Commission published a document (CA/114/2018) regarding the scope of an Implementing Regulation on registration updates.
SCC has a lot of experience in preparing and updating REACH dossiers according to the current REACH requirements. In case you are planning to update your REACH dossiers we can provide you with support. Please get into contact with This email address is being protected from spambots. You need JavaScript enabled to view it..
---
SIEF / SIEF Agreements
Date: 7 January 2019


The EU Regulation on chemicals "REACH" (Regulation (EC) No. 1907/2006) stipulates that Substance Information Exchange Forums (SIEFs) had to be operational until 1 June 2018, the day after the last REACH registration deadline.
Nonetheless, the registrants of a substance are still bound by the obligation to submit the information on their substance jointly and as of 1 January 2019, co-registrants have to coordinate the reply to ECHA, and speak with one voice during the entire process if they receive an ECHA decision, due to testing proposal evaluation or incompleteness of their dossiers.
---
ECHA Accounts - new features
Date: 7 January 2019

ECHA has launched new services for users of ECHA accounts.
When you log into your ECHA account, you now have the possibility to link the substances that are important for you and your company directly to your ECHA account by selecting them from the "Search for chemicals" section.
---