SCC headquarters located in Bad Kreuznach, near to the Rhine Gorge
City of Bad Kreuznach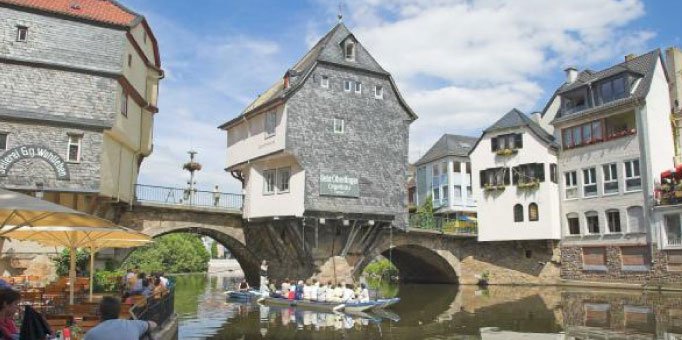 Bad Kreuznach is a spa town located at the Nahe River, 75 km southwest of Frankfurt Airport and 20 km from the river Rhine. It is originally a Celtic settlement, but was an important city for almost 450 years during the era of the Roman Empire as well.
Today Bad Kreuznach is a district town with about 44,000 inhabitants and considerable economic activity and infrastructure, clustered around the county government, several courts, educational, culture, health and leisure facilities, as well as several industries. There are numerous tourist attractions and sport facilities, including several golf courts, and a number of excellent restaurants.
20 km from Bad Kreuznach the Rhine Gorge starts, a 65 km section of the River Rhine between Bingen and Koblenz. It was added to the UNESCO list of World Heritage Sites in June 2002 for a unique combination of geological, historical, cultural and industrial reasons.
Tourist information about Bad Kreuznach and the region can be found under
www.bad-kreuznach-tourist.de