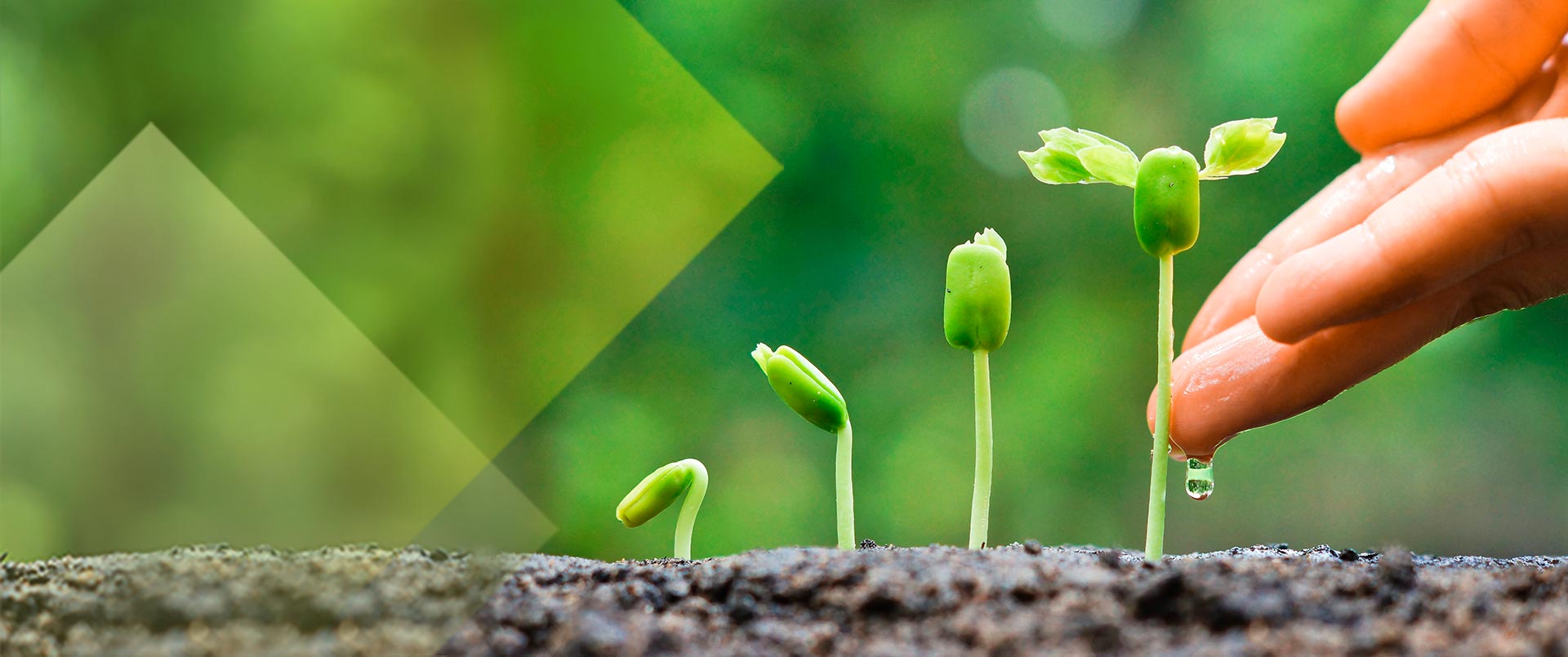 Efficacy and Product Performance
Technical and scientific developments, such as Precision, Digital Farming Systems and innovative product formulations, have significantly changed the overall performance of plant protection products, fertilisers, biostimulants and adjuvants. These innovations have been accompanied by economic and regulatory developments, such as new legislative frameworks, global testing and registration strategies, sustainability goals, Integrated Production (IP) and Green Deals. SCC helps you establish the link between regulation and agricultural practise.
Product performance, efficacy testing and assessment play the key role in research and development, (re-)registration of active substances and products as well as development of marketing projects. They guarantee the effectiveness, safety and economic benefits of a product.
»Efficacy evaluation – from burden to marketing tool
The requirement for mandatory efficacy evaluation as part of the product authorisation process is often regarded as an economic and administrative burden. However, efficacy evaluations provide guarantees for farmers and customers on the effectiveness of the product, and the economic benefits resulting from using this product.
» From regulatory requirement to quality mark
Efficacy or product performance provides a direct link to agricultural practise, marketing and sales of plant protection products, biostimulants, fertilisers and adjuvants. Product performance and efficacy evaluation should be considered a quality mark for each single product and an asset for the product value chain.
» From classic testing to inclusive quality assessment
A quality mark is not achieved by only running "classical" tests, such as dose justification and effectiveness studies, or by looking at the effect on the yield or quality traits of treated plants. With an efficacy evaluation, you also rule out possible adverse effects, including effects on transformation processes, impact on succeeding or adjacent crops or effects on beneficial and other non-target organisms.
» Independent handling of efficacy and product performance
In the complex world of CROs, academia and research institutes you need an independent actor with hands-on experience who understands your needs and can provide you with recommendations and tailor-made project strategies optimally suited for your individual purpose. Being privately owned, independent and neutral, without any ties to contract research organisations and vast experience with efficacy and product performance, SCC can offer you independent advice and support you are looking for.
Our Services
Apart from study monitoring and dossier preparation, our regulatory efficacy services include:
From active substance and product development to registration or renewal strategy
Assessment of registration possibilities under fertiliser and plant protection frameworks based on product-specific Modes of Action, regulatory status and claims for "dual use" products
Evaluation of product portfolio and product application range for use extensions
Made-to-measure solutions for exceptional products where no or only insufficient regulatory guidance is available, e.g. new formulation types or application systems, new Modes of Action, etc.
Assessment of the need for resistance monitoring data and how to obtain them for products containing an active substance facing the renewal of approval
From active substance of concern to renewal
Evaluation of possibilities of "Serious danger to plant health"-registrations for active substances intended to be non-approved in the renewal procedure but being the only option for control of a specific pest
Preparation of a comparative assessment for products containing active substances identified as "Candidate for Substitution (CfS)", comparing their performance with other chemical products or non-chemical alternatives at national level
Increasing the usability of your existing data
Red flag or Data Gap Analysis of new or existing study packages and/or publicly available literature including scientific justifications for study waivers
Usability check of data being non-compliant with current guidelines e.g. for 3-dimensional crops and conversion of data with regard to the leaf wall area concept for high growing crops, giving old "treasures" a second chance
Analysis of data for usability on a global scale (non-EU data for EU registration and vice versa) including invasive and quarantine pest species
Assessment of available data sets in case of need for reduction of the application rates (e.g. EU active substance renewal and product re-authorisation according to Article 43) to avoid new studies
Extrapolation to reduce the burden of proof
Use and GAP extensions taking into account officially recognized or scientifically reasonable extrapolation possibilities keeping the number of trials to be generated on the lowest acceptable level
Augmentation of product uses taking into account extrapolation possibilities potentially supported by literature
Literature search and evaluation for R&D and product (GAP) development or regulatory issues such as resistance issues or to support extrapolation and bridging argumentation
Supporting Precision, Digital Farming Systems and innovative product formulations
Speciality and R&D trials for elaboration of Mode(s) of Action, formulation development, resistance mechanisms, etc.
Testing and incorporation of Integrated Production (IP) and Integrated Pest Management (IPM) application schemes to increase scope of applications and product use
Incorporation of Precision and Digital Farming methods, forecast models and Decision Support Systems (DSS)